The pilgrimage to Santiago de Compostela became a consolidated tradition in Christianity around the 9th century and has been kept alive since, becoming more and more popular to this day. During 2018, more than 300,000 pilgrims reached Santiago on foot.
The French route, which you will be hiking, was declared UNESCO World Heritage site in 1993, a testament to the historical value of the network of roads, cathedrals, churches, hospitals and hostels along the way.
Travelers obtain the pilgrim credential at parishes or local associations in the village where they start walking. In the Middle Ages, the credential served as a "safe passage" document that pilgrims would exhibit so that they were granted protection and were exempt from taxes during their pilgrimage. Nowadays it acts as a record of your journey, as you will get your credential stamped in each of the villages where you sleep.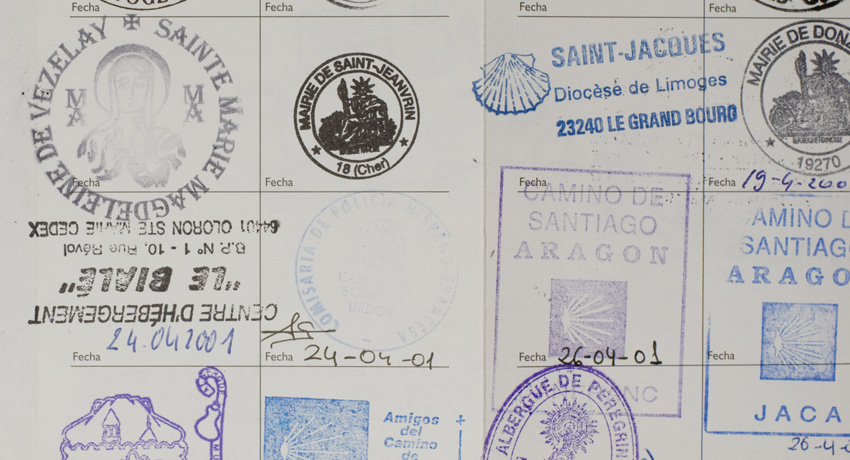 During our trip you will walk the minimum required 100km (62 miles) to obtain a completion certificate at the pilgrim's reception office in Santiago.
A certificate called "Compostela" is awarded to those who make the pilgrimage with Christian sentiment, for religious or spiritual reasons, upon presenting their stamped credential.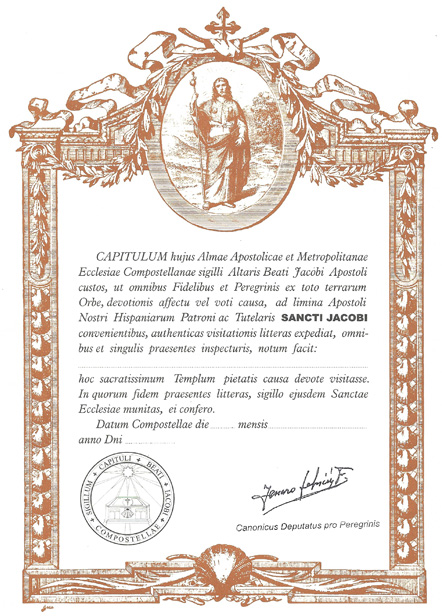 For those that are interested on a more detailed record of their travels, or are not of the Christian faith, the office also provides a more elaborate "Certificate of Distance", issued on parchment paper with illustrations and a Latin inscription from a medieval Codex, that will serve as a great memory of your trip.